What We Do
Great Websites & Applications Begin Here
The team at ICG believes firmly in the importance of process and procedure. We strive to execute every project with consistency, quality, and efficiency which is only obtained by following a consistent process. Our processes focus on moving your project through the entire lifecycle from concept to implementation to long-term support. Even if ICG might not be servicing you for the entire duration of your project, our internal processes provide the support we need to effectively deliver your solution.
Design
When it comes to great websites and apps, the word "design" means lots of things — from UX/UI and Content to Strategic Brand Consistency. It's front-end and back-end ... things seen and things unseen. Find out more.
How We Design
Develop
We start with a mobile-first philosophy — because that's where your customers and users are. From there, our full-stack development team is free to use the code and content management solution that's the best fit for the task at hand. Find our more.
Optimize
Optimization for us is the relentless pursuit of speed, security, efficiency, accessibility, and compliance. Whether we are building your solution on .NET Core, DNN, Xamarin, or any other platform — it will be optimized to deliver comprehensive performance. Find out more.
How We Optimize
Support
At IowaComputerGurus we have a reputation for delivering. From support during the development process, to training your team and maintaining your website and application for the long term — we are dedicated to your success. Find out more.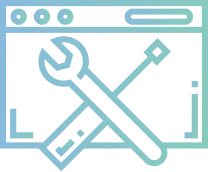 ICG Support
Best in Class. Better Than the Competition.
Clear, reliable communication and thorough documentation are integrated in all our projects. Our support and training sets us apart from our competition… every time.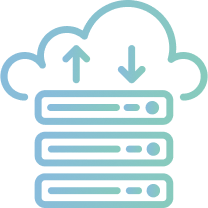 ICG Hosting
Microsoft Azure, Amazon AWS & More
Elegant and well-executed applications are only half the battle. Hosting is critical to a successful solution. We offer customized hosting solutions and work hand-in-hand with the leading hosting and cloud providers.