Improving the Property Search Process with ASP.Net & Azure
Leon County Property Appraiser's Office partners with ICG to appraise (and revamp) their property search capabilities

Front & Backend Development
.NET Core - Azure
The results of this partnership show a major leap forward in technology for today and the future for the Leon County Property Appraiser.
— Mitchel Sellers:
IowaComputerGurus, Inc.
Mission: Build a Better, Stronger, Faster Website
The primary objective of the Leon County Property Appraiser's office is to conduct fair and accurate property appraisals. But as a government entity serving a steady stream of realtors, private appraisers, mortgage companies, title companies, and every part of the construction industry, their daily web traffic was more than all other county government websites combined!
Unfortunately, their previous website was slow, clunky, and unable to handle the growing search needs of these daily demands. In short, they needed to replace their prior vendor specific product with a more modern custom website that was both user friendly and mobile responsive.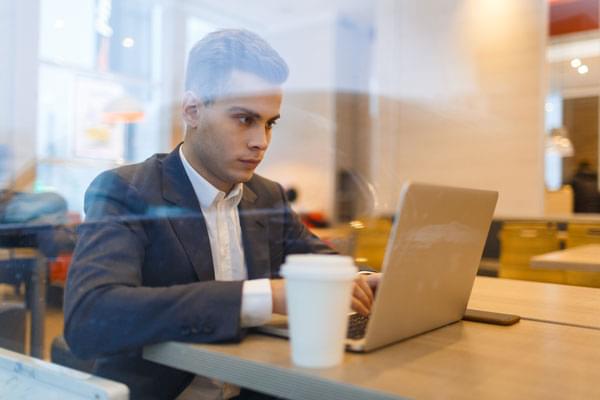 Strategic Objectives
Help community members and other website users find property information more quickly
Allow internal teams the ability to enhance the platform with new features in the future
Make searches simple, fast, and intuitive of all 100k+ property listings
Ensure that the new solution is built to scale with continued growth and future development in mind
Tactical Objectives
Identify a technology solution that would integrate with other website functions
Automate daily data transfer of property information in a resilient manner
Design a new website to create an improved, responsive, & modern user experience consistent with existing brand
Identify & deploy to a proven public cloud infrastructure that scales economically with projected growth
The Data's in the Details
After an initial consultation with the team at the Leon County Property Appraiser's Office and a thorough review of their website, IowaComputerGurus determined that the solution to their problems would require the building of a solid database and web application structure that could support a robust search engine capable of handling the increasingly heavy web traffic of their public users.
With such a large amount of data and very complex search requirements — including a daily refresh to account for changes while optimizing the information display for multiple user types — a strategic and steadfast attention to detail was paramount in balancing both the technical needs and system design to ensure this high-performance solution worked as expected.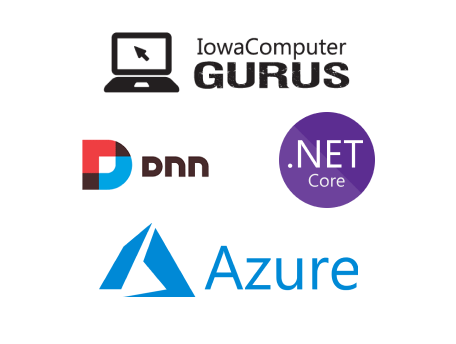 "Mitch and his team went the extra mile in everything they did and even provided high-level training for our staff along the way. But what really shined above the rest for us was their exceptional communication throughout the project and continued service after the sale."
-- Chris Lewis : Director of IT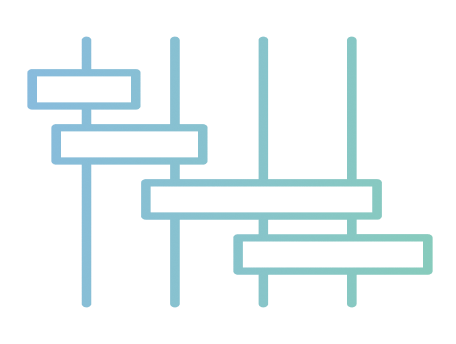 The Customer Comes First
Since it was extremely important to the Leon County Property Appraiser's Office that the new site was as intuitive and user-friendly as possible, the project presented a few unique challenges. In addition to ensuring it was secure and ADA compliant, they also needed assistance integrating complex GIS maps and building sketch renderings that adapted well on mobile devices.
Utilizing ASP.NET Core and Azure, ICG strategically implemented a series of comprehensive changes that not only helped deliver a better website visitor experience but provided the Leon County Property Appraiser's Office with a more efficient method of gathering and processing essential business data, with the ability to add more functionality over time.
Final Appraisal
The website implementation was deployed without public facing downtime and has provided the Leon County Property Appraiser's Office with great insight into their website operations. Their team has been empowered to enhance the solution adding additional never-before-online features to their end users. But perhaps the most important assessment came from the public themselves – with positive comments, property searches, and customer satisfaction currently at an all-time high.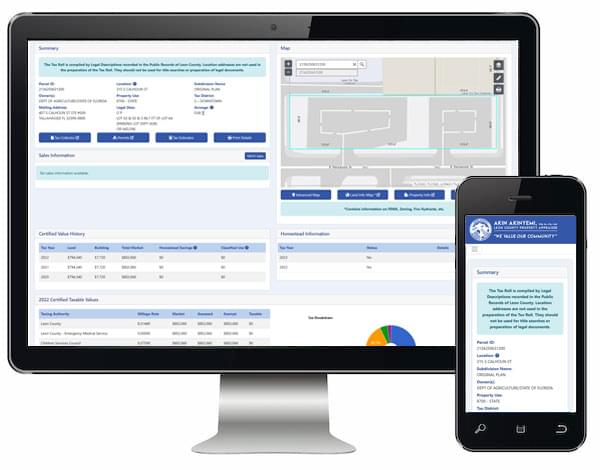 Result - Mission Accomplished
60,000
Weekly Property Searches
109k +
Searchable Properties
376k
Building Sketches
125ms
Average Response Time
Our partnership with the Leon County Property Appraiser's Office was a massive success with the website, particularly its user-friendly design and improved property search capabilities, having surpassed all expectations for both client and customer alike. And that's an appraisal we can all get behind!